Wishing you a Great Bail Year
Built on Liberty, Freedom, Love and Family
C. E. Parish, National Bail Agencies
1452 W. County Road 48
Bushnell, Florida, 33513
(352) 603-5777 voice
(352) 793-7775 Office
(352) 793-9572 Fax
Nationwide Contracts
e-mail docs@ceparish.com


American Choice!
Be A Part of Our Family
For over 40 years, C. E. Parish, General Agency has been supporting the public and Bail Bond Agencies to ensure proper justice and freedom for the American public. Whether you are a politician, movie star, blue or white collar worker, we have probably helped and touch your family and friends in some way. Our innovative network of professional bailbond agents focus on liberty from jail until justice can be served. We have ownership or partnerships with "A rated" insurers as our testament to the high quality of service and loyalty we strive to provide. We welcome you to review our site, our company affiliations, download an application and join our team.

Download fax or e-mail your Application Today

* Competitive Contract Rates




* 3 Multi Million Dollar Surety Companies




* Nationwide Agents, Agencies and Transfer Bonds




* We Answer Questions and Negotiate




Total Commitments to the bail professional!











C. E. PARISH, GENERAL AGENCY,INC.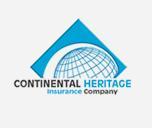 Continental Heritage Insurance Company
Click here to VIEW or download Company Application form e-mail or fax it back to us
North River Insurance Company

U. S. Fire Insurance Company
Click here to VIEW or download Fairmont Application form e-mail or fax it back to us